Our intention is to bring fulfilment and positive change to everyone who comes in contact with The Shakti Mat - starting with the people who make them. All Shakti products are handmade in India in ways that are conducive to our craftspeople and their well-being. Your purchase empowers people and traditions - allowing families in India to thrive.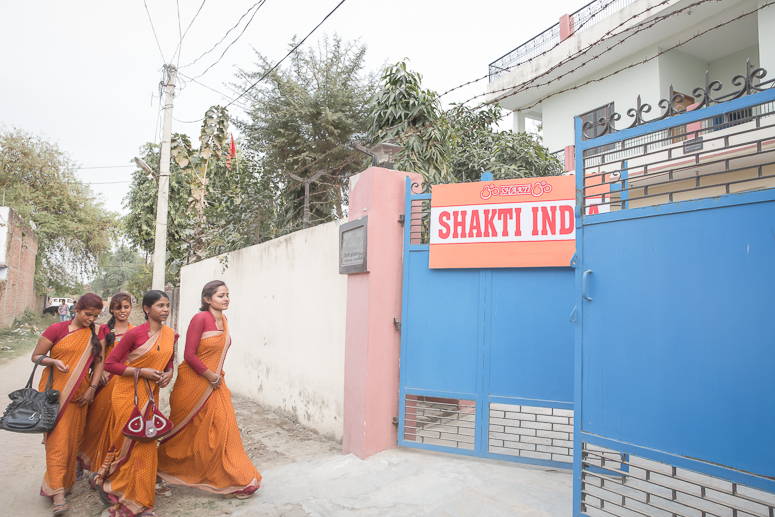 Our Varanasi Team
The home of The Shakti Mat and the heart of our production lies in the holy city of Varanasi. In the rural outskirts of the city, Shakti Mats are handmade by 72 women in an all-female purpose-built workshop. It is all-female due to the difficulty women find getting employment here. The word 'Shakti' in Sanskrit is a feminine principle and symbolises empowerment, abundance and change. It is with these principles that the workshop is run.
All women at the workshop are paid a living wage, sick leave and holiday leave. They are provided daily meals and puja, free medical care, and an emergency medical fund for them and their families. We have begun funding private schooling for 8 daughters of our employees and will continue to increase this number.
Through the Varanasi workshop, we aspire to provide space where welfare and community take priority over production and where employees are empowered and treated as equals, regardless of caste. The space is growing with renovations and soon we hope to have space for 200 women here. View the video at the bottom of this page to see inside the workshop.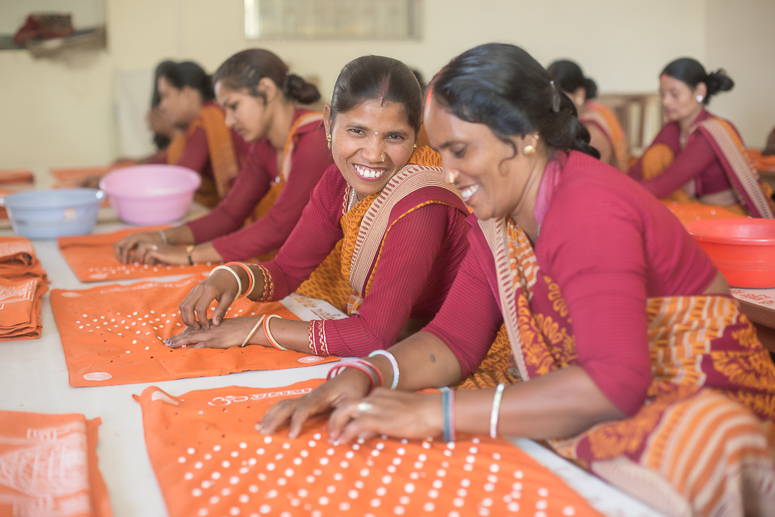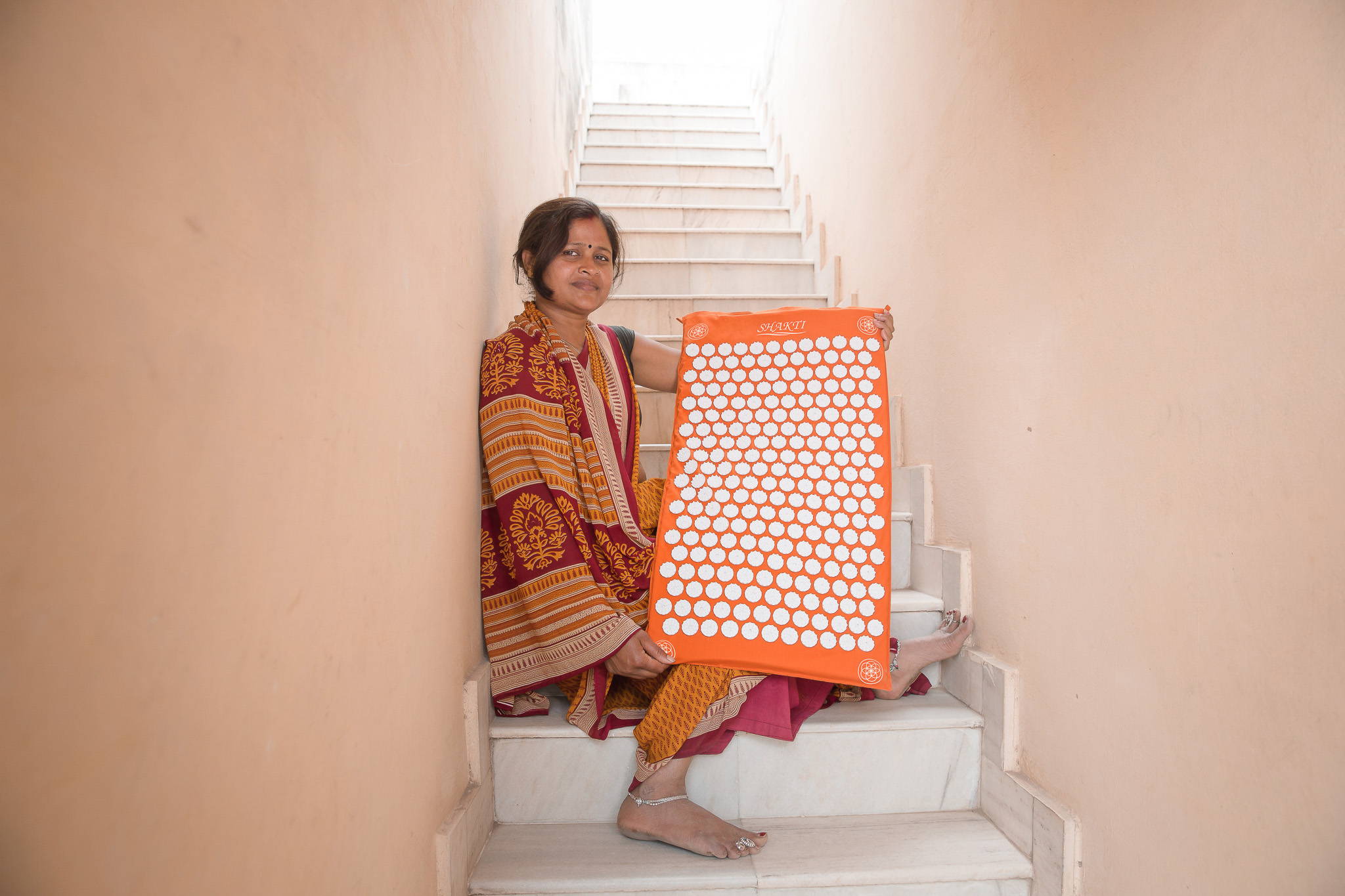 "I feeI like I'm part of a family, all these women are like my sisters. We are all from different castes and religions but all of us are treated equally, there is no discrimination between us. I feel as if I belong here, people are affectionate as well as helpful and then there is the amazing work we do. I feel very dedicated to this place, it feels like my real home."
- Geeta (32)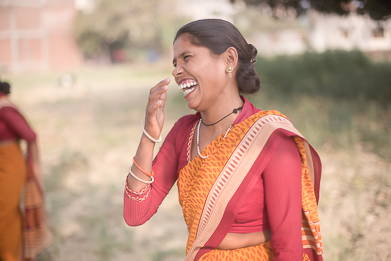 "It's a woman-only place here and we work like a family. I can't think of working somewhere else. It's an amazing place to work and I'm fortunate to be here. I like that the customers buy the mats I make. I'm always worried that the spikes hurt people when they lie on it, but what I make here is for a good purpose, it's good for the body."
- Shakuntala (22)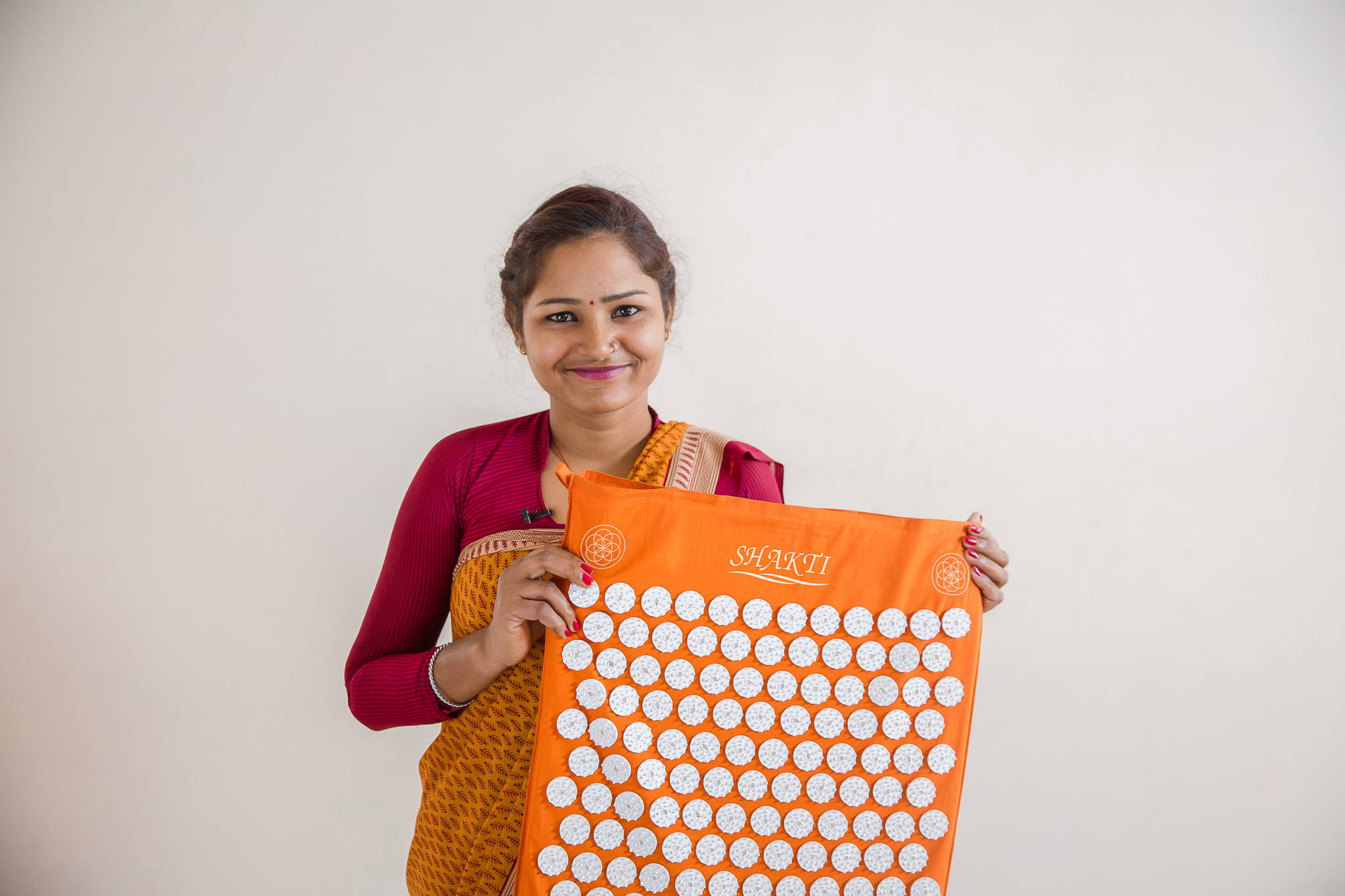 "I'm so happy that I am making something that benefits others. I like the fact that what I make is being used all over the world, I feel very proud of this. My mother first came here and figured out the place and she was so happy that she sent me here. She likes the fact that I am working in a place where it's only women. I have such nice friends here and I can open my heart and talk about anything with them."
- Nivedita (22)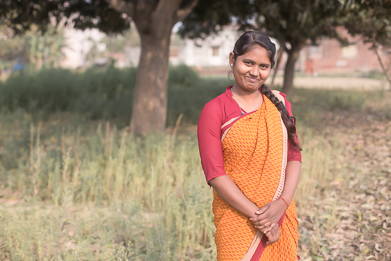 "It's really like a family here, we share each other's thoughts and there are no differences, everyone is equal. Since I came here my confidence has enhanced for sure. I'm independent now and everyone is proud of me. I would like to write to all the respected customers to tell them how we are working here and to thank them. Because of them my life has changed for good"
- Suman (22)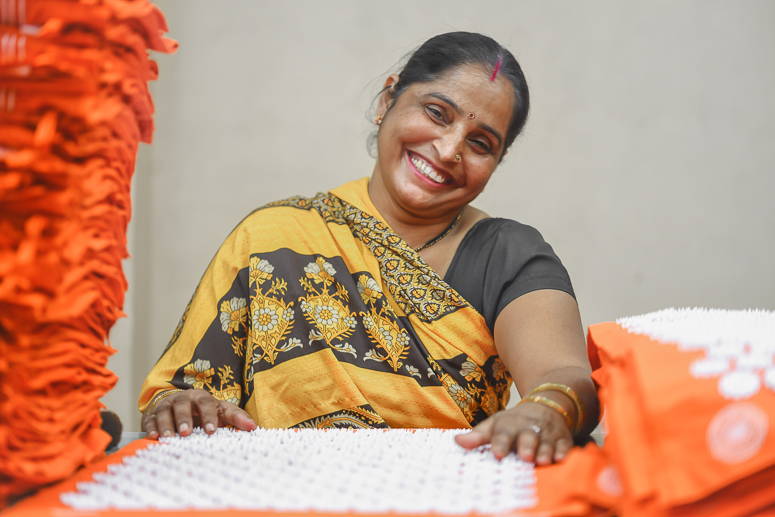 Our Delhi Team
When Shakti Mat production expanded to Delhi our vision was to create a working model that catered to the individual needs of the craftspeople. In the context of Delhi, this meant prioritizing family empowerment, financial independence, and flexible working hours.

We have a longstanding and personal relationship with the craftspeople here, as this is where we first sourced our Shakti spikes. Overtime, Delhi has grown to become the new engine room of Shakti Mat production. Unlike the Gratitude Factory in Varanasi, Delhi production is not one factory but a network of small family businesses all playing their part to put The Shakti Mat together.
Our team in Delhi are paid a living wage, overtime pay, end of year bonuses, and are supported with ESI medical insurance for them and their families. In March 2020 Team Shakti rapidly distributed €10,000 directly to our team in Delhi to assist in supporting themselves and their families through the COVID lockdown.
As our business has grown, we acknowledge the value of independent audits. We are currently working with SMETA certifiers to get official certification for socially responsible manufacture. We will continue to strive towards doing the best by everyone who comes in contact with The Shakti Mat.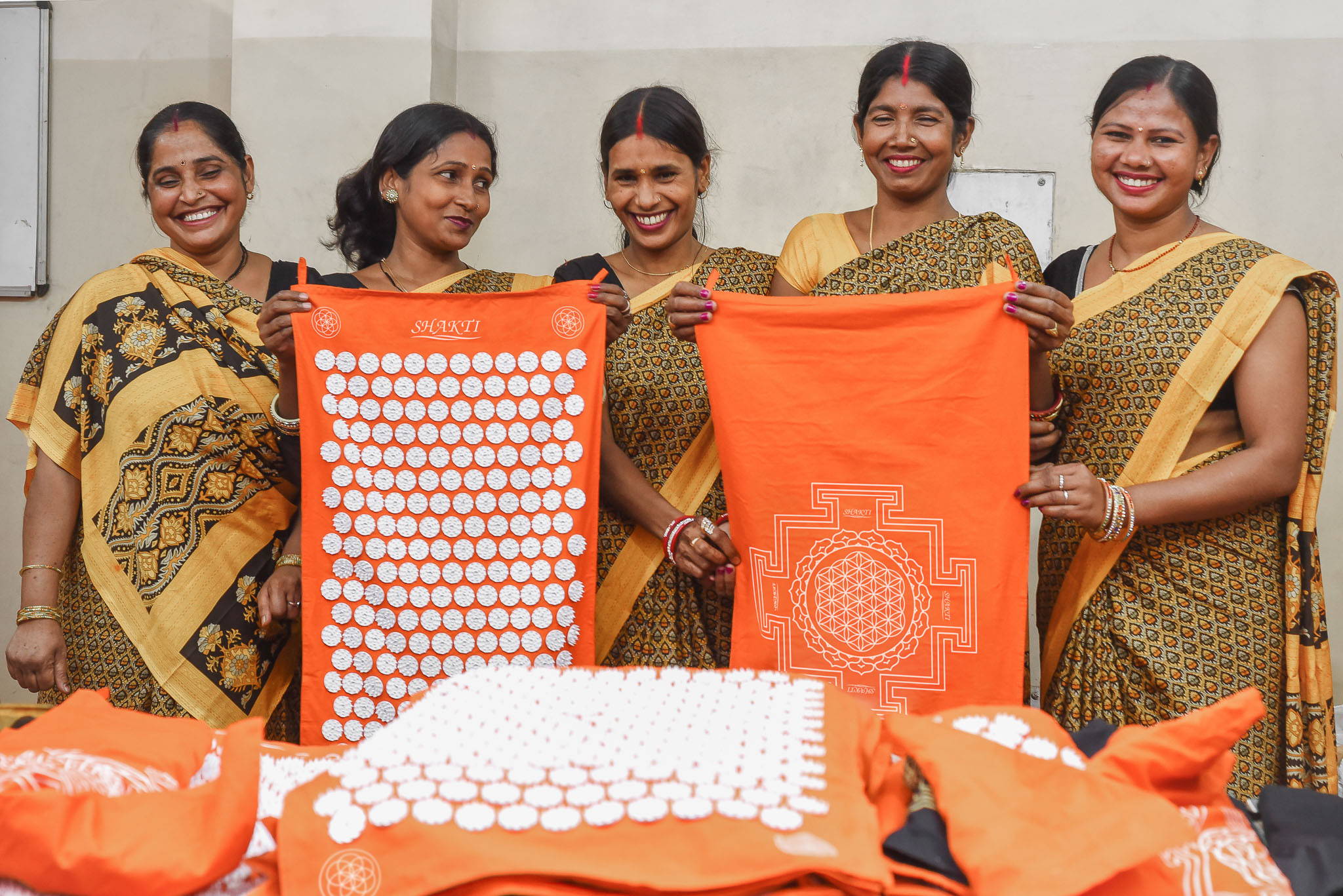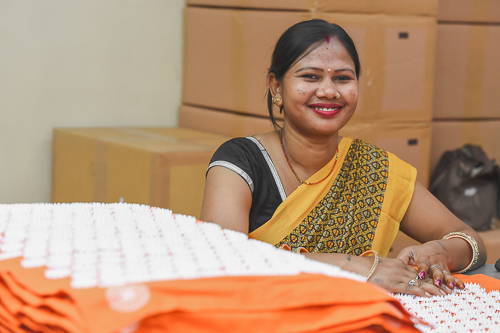 "I feel very delighted to work here. Everyone is fine and amicable, and we all are very happy as we can support our families financially. We enjoy a pleasant environment here and live comfortably with proper facilities. There are no conflicts among us, we all live peacefully, and everything is really good."
- Reeta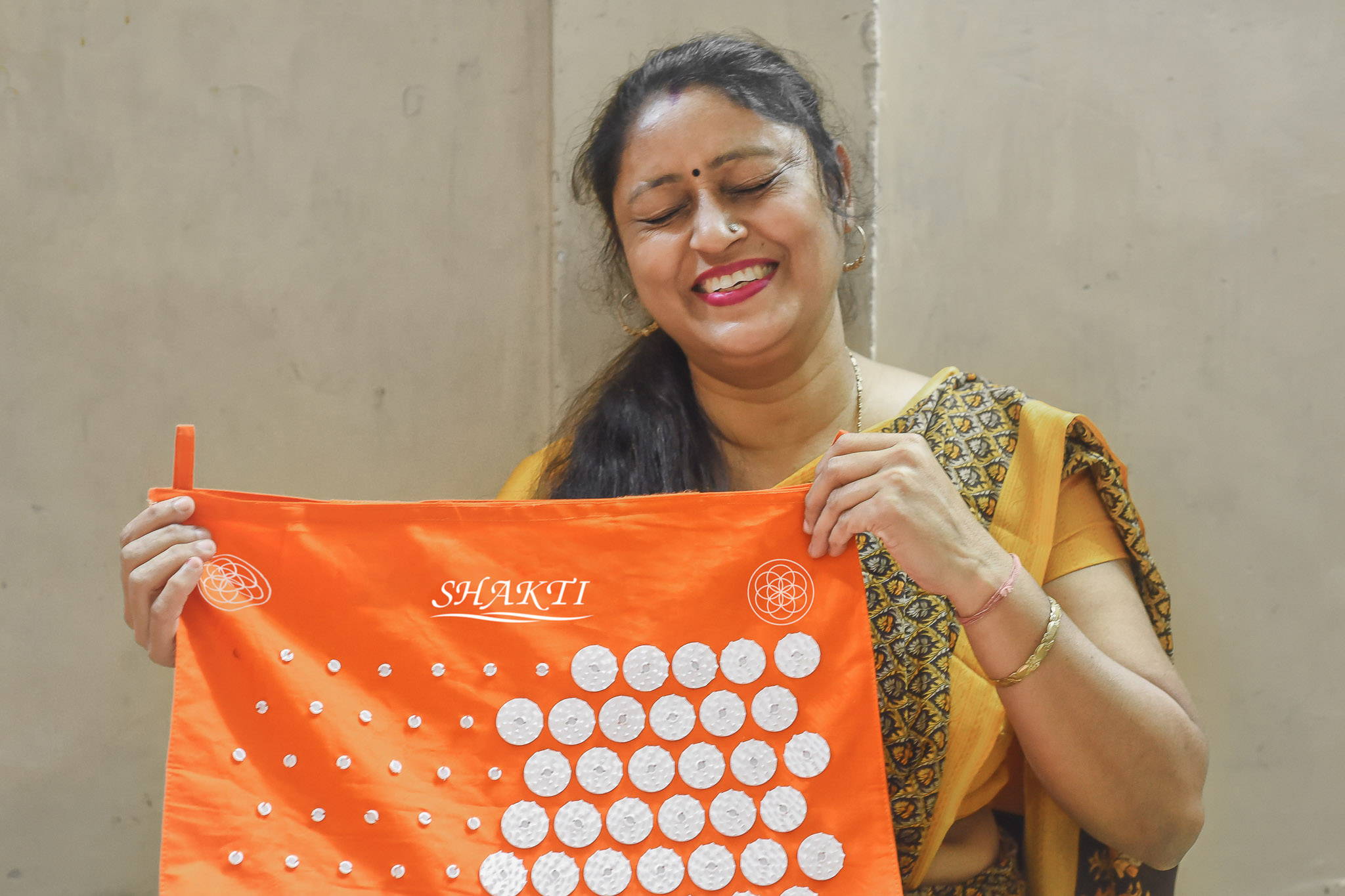 "With this job, I'm very happy and satisfied. There is nothing better than good income and the right job in life. We can utilize our time and have a good circle of workers. I like that my job provides relief to others. It's good that we do work which is also beneficial for others and solving their problems."
- Jayanti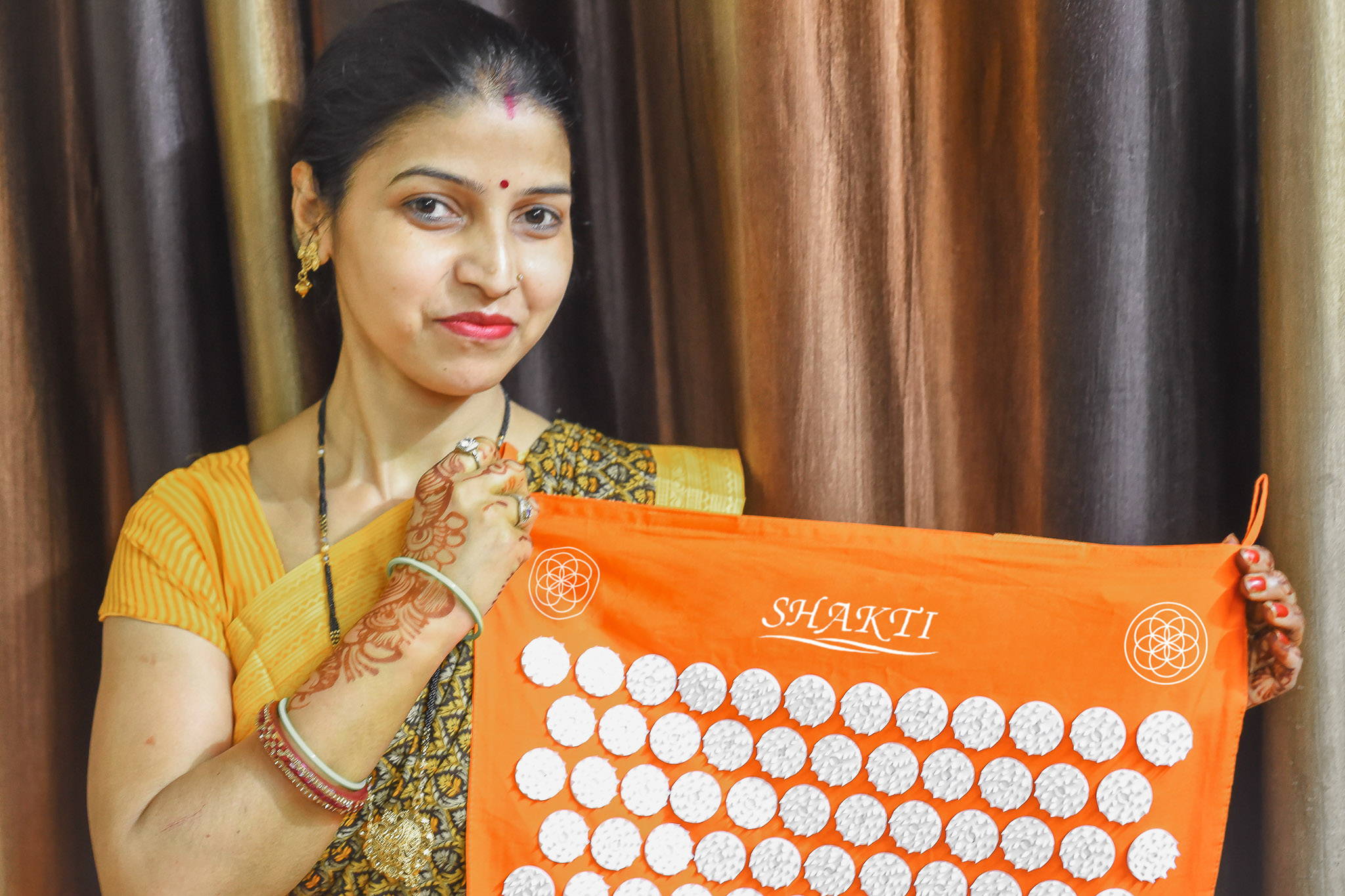 "I feel a homely atmosphere here. There is a feeling of togetherness. The work is safe and neat. The environment here is very pleasant and everyone has a very friendly nature. I have been very happy since I started my job at Shakti Mat."

- Annu