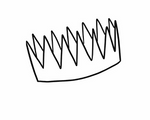 Everlasting spikes - powerful and effective results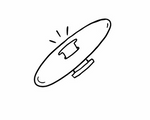 Clipped acu-discs - no unnecessary glues or chemicals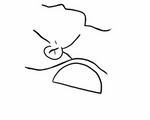 Half-moon design - shapes to problem areas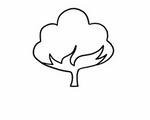 Organic cotton & dyes - planet and skin-friendly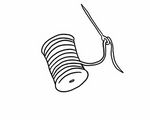 Handmade - prioritizing detail and quality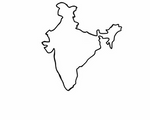 Crafted in India - the birthplace of acupressure
What you need to know
Unlock decompression and deep relaxation
Assist circulation to wash away tension
Reset a restless mind
Experience deeper sleep
An ongoing sense of wellbeing
The most common way to use the Pillow is with your Shakti Mat, in bed, before sleep. Place the Pillow at the top of your Shakti Mat, against your normal bed pillow and experience the benefits of Shakti, times two! Or grab your Shakti Pillow while you lounge, watch TV, or work. 15 minutes is all you need to put the acupressure to work on your tension-heavy areas.
You can expect all the same signature Shakti feelings as you get with the Mat: ouch! tingles, warmth… Then reward. The Pillow is incredible for melting away tension in the area that carries it the most—the neck. If you're an experienced Shakti-er, the Pillow will be the cherry on top of your Shakti experience.
If you're still unsure, our customer service team would love to help you on your Shakti journey. You can contact us any time on contact@shaktimat.com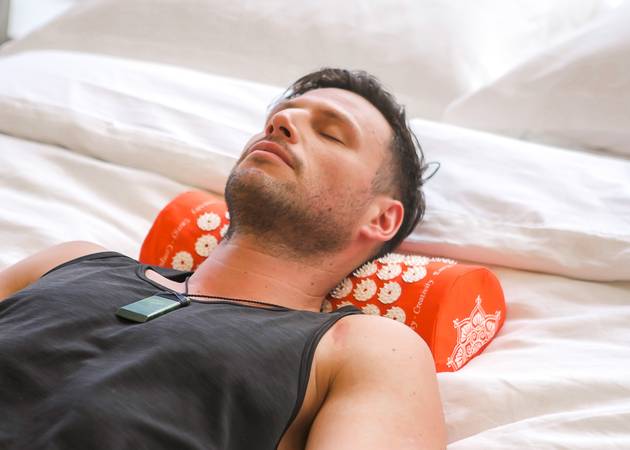 Shakti - you have changed my life

The Shakti Mat has been the best purchase of the year. I had to go back and buy the pillow. What a way to unwind and distress ensuring a deep and relaxed night's sleep. Love Love Love - a friend for life!

Jessica M | AU
Love my Shakti!

I'm a Shakti convert and after religiously stealing my flatmates original mat all year last year she bought me both a mat and pillow for my birthday. I lie on it every night before bed and would literally wear a Shakti bodysuit if I could haha 10/10 would Shakti again.

Larissa K | NZ
A new experience!

I am enjoying the Shakti Pillow as is my husband. I still have to wear a thin t shirt, but I find it still works. This is part of my self-care routine for 2021; glad I purchased. The quality of the mat is excellent I must say.

Orla M | IR
Challenge yourself to let go

It is hard to imagine lying back on hundreds of hard spikes and finding it relaxing, but once you let go and relax it is amazing. This is a daily thing for me to cat nap, to release a lot of tension across my body, it is now part of my life.

Bianca P | AU
Love it!

Always a bit painful at the beginning but after few seconds I forget everything and enjoy my relaxation time. Very well crafted, high quality, highly recommended.

Filippo F | CR
Shakti Acupressure Pillow - Green
€49,00
Ethically & mindfully made in India
See how each Shakti Mat is handmade by our team of craftspeople. Shakti's production is based on the principles of empowering individuals and creating financial independence—spreading wellbeing from craftsperson to customer.
We'll guide you through your Shakti journey
You don't have to learn the ways of a spiky mat all on your own. International yoga teacher, Nico will guide you through the best ways to use your Shakti in a 5-part tutorials series, free with your purchase. Join a Shakti community of thousands earning their Shakti stripes!
What Shakti-ers are saying after 14 days